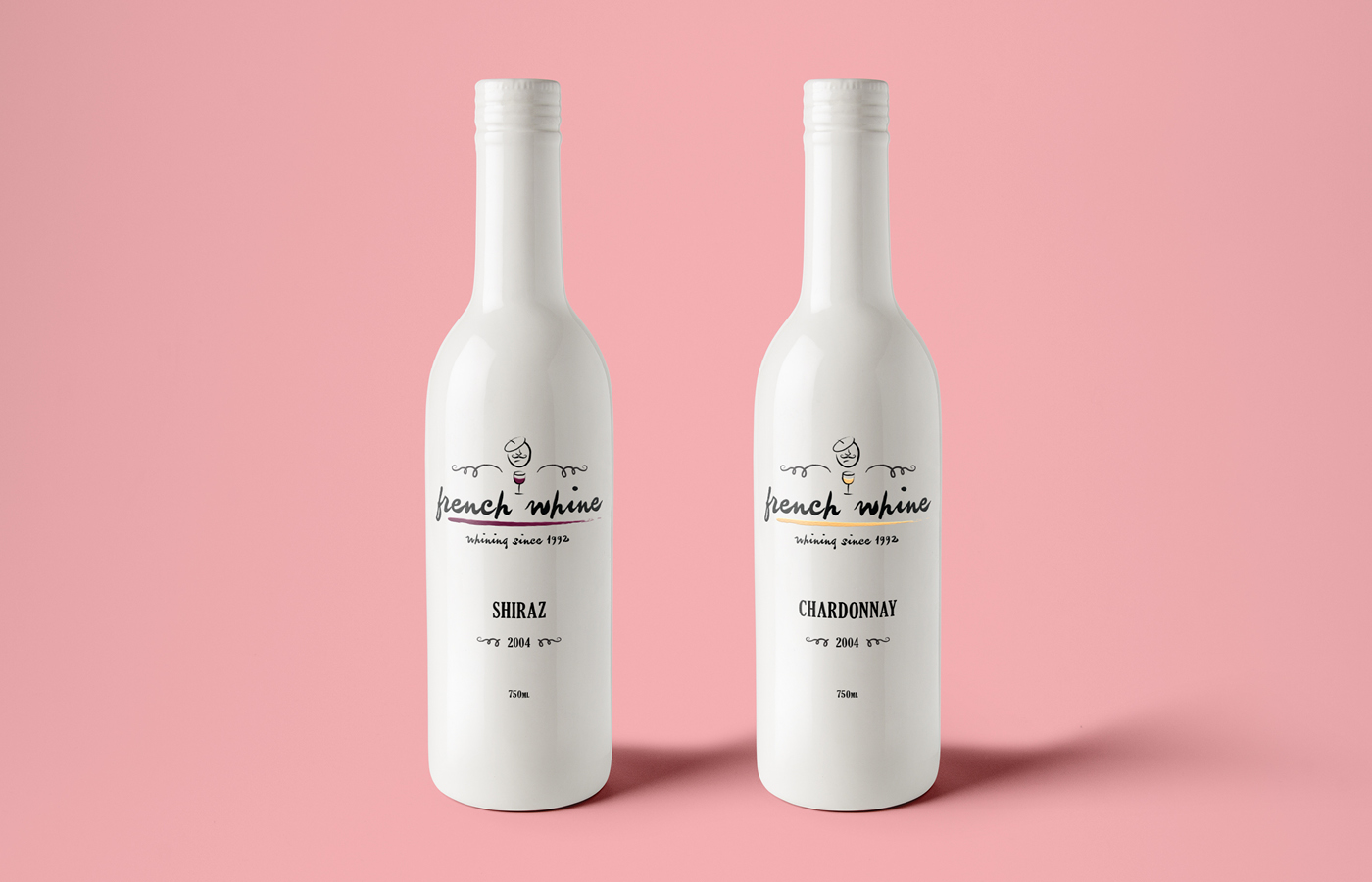 French Whine is a branding concept developed as a fictitious wine product that included a name, logotype, and a supporting product label. 
The name 'French Whine' was developed for the low-end priced product, acting as a humorous take on high-end French wine. This approach was chosen to connect the product with the targeted consumer, a younger, low to mid socio-economic audience. 
The illustrative component of the logotype has been designed with rough brush strokes to convey a vintage rustic style. A brush typeface has been chosen for the typographic component of logotype to compliment the illustration.